Perception
Every Lent the Church calls us to spend forty days with Jesus in the desert. This is a time of recognition and quiet intimacy. It is a time to fast from food so that we can also fast from falsehood — false selves. We are not called to project ourselves into the physical world of Jesus, or to bewail our sins as if we had no remedy for them, or to try to cut apart the tangled roots of our own lives. Instead, God's Spirit asks us to stop running from Jesus, to turn around and look with Jesus's eyes at the empty places stretching through us and all around us where we have denied Him access, and to discover how to let Jesus enter those places.
Already we are longing to get to Easter, and to live there always, but we cannot until the Spirit helps us open our eyes to the wastes of isolation within and without. There are many kinds of deserts — empty quarters of the heart where the failure to receive and to give love has stifled life and growth; wildernesses of the world's marketplaces where everything is exchanged except love; dark spaces like oceans of stone lying between the Lover and His Beloved.
Yet, there is something that holds us back from the clear seeing of Lent, something beyond disbelief, even beyond despair. It is fear — fear of pain, fear of abandonment, fear, finally of the cross itself.
No human words can dispel that fear. Only the living Word of God, crucified and risen, can cast it out and lead us through the desert into the promised land of Easter, an Easter that lies not only on the far bank of death, but in our hearts, and those empty spaces between us.
In this desert of Lent, in all the Lents of this life, the Spirit will open our eyes to the waste and isolation, and the Spirit will cleanse our eyes with tears. We will grow hungry and cry out. And the Son of God will minister to us, and we shall all drink of the water which flows from His eternity.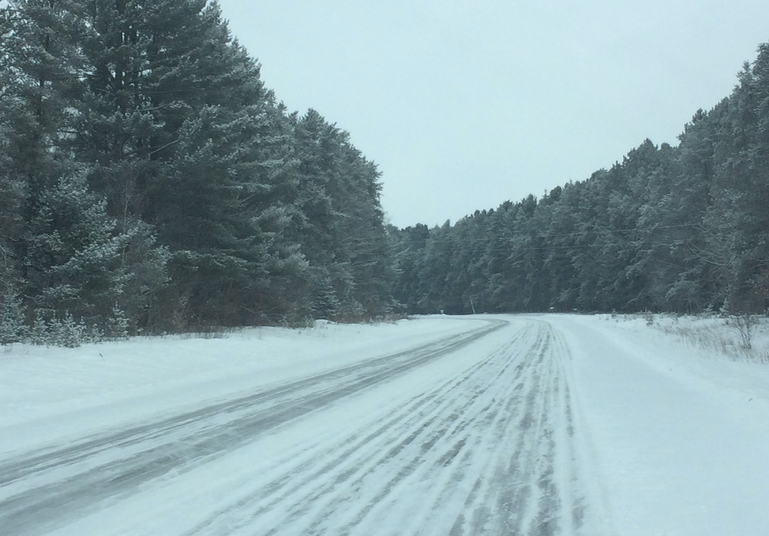 Recent Issues
January 2023
December 2022
October 2022
September 2022
July 2022
May 2022
April 2022
March 2022
January 2022
December 2021
November 2021
October 2021
June 2021
May 2021
April 2021
February 2021
January 2021
December 2020
October 2020
September 2020
August 2020
July 2020
June 2020
May 2020
April 2020
March 2020
February 2020
January 2020
December 2019
November 2019
October 2019
September 2019
August 2019
July 2019
May 2019
April 2019
March 2019
January 2019
December 2018
November 2018
October 2018
September 2018
August 2018
July 2018
June 2018
May 2018
April 2018
March 2018
February 2018
January 2018
December 2017
November 2017
October 2017
September 2017
June 2017
May 2017
April 2017
March 2017
February 2017
January 2017
December 2016
November 2016
October 2016
September 2016
August 2016
July 2016
June 2016
May 2016
April 2016
March 2016
February 2016
January 2016
December 2015
November 2015
October 2015
September 2015
August 2015
July 2015
June 2015
May 2015