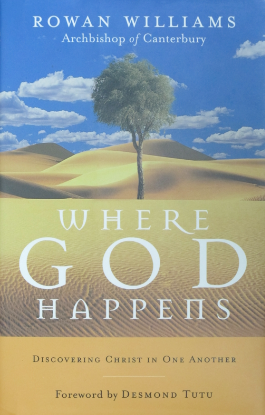 Where God Happens
Rowan Williams
Where God Happens is the best short introduction on the spirituality of the Desert Fathers and Mothers and the implications of their teaching.
Williams treats especially four major themes of the Desert elders: conversion, discernment, fleeing, and stability, in each case drawing out related themes and wider implications. Exciting, engaging, and constantly rewarding, this little book makes quite clear that the wisdom of the early Christian movement that became monasticism is not only relevant but necessary to the Church today.
A selection of themed sayings from the Desert Elders, translated by Benedicta Ward, is introduced by Laurence Freeman.
paperback pp 174